WiseNetAsia Knowledge Center
Copyright © 2020 WiseNet Asia Pte Ltd.  All Rights Reserved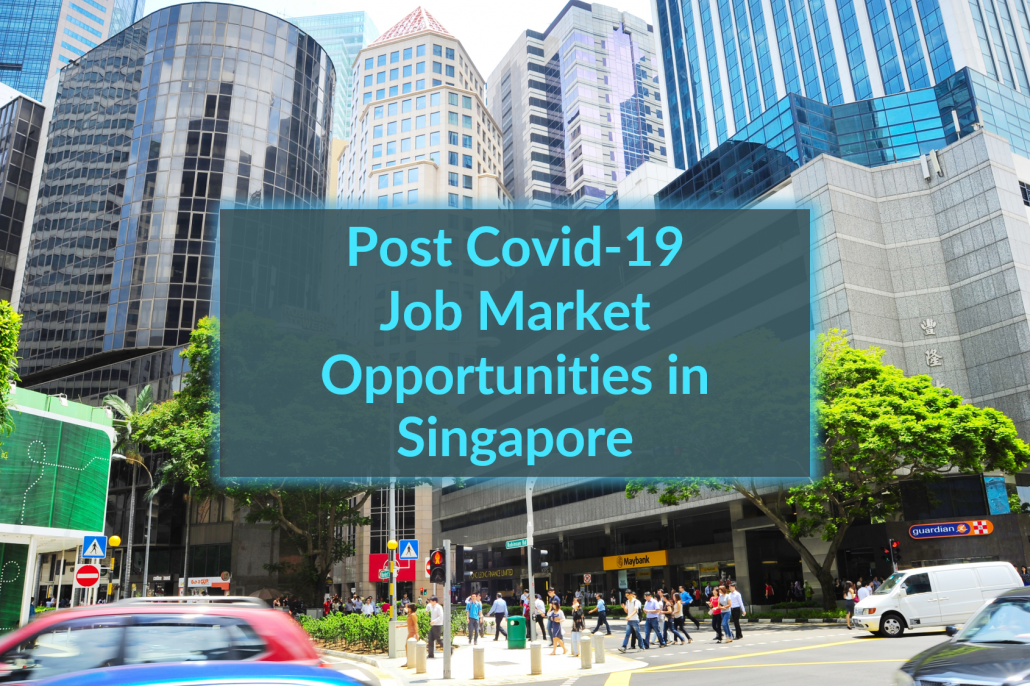 A SNEAK PEEK INTO THE FUTURE OF THE EMPLOYMENT MARKET IN SINGAPORE AND ITS NEARBY COUNTRIES; MUST HAVE SKILLS FOR YOUNG GRADUATES AND MID LEVEL MANAGERS
The future of work predictions for many businesses has arrived sooner than many expected. Most consulting firms like McKinsey and Deloitte already made projections towards the year 2030, and no one could have predicted with any level of certainty that a pandemic would restructure how work gets done. This post takes stock of the industries and companies that are likely to hire more in Singapore, the skills necessary for fresh graduates, how mid-level executives should approach reskilling, and what the future of the market holds for Singapore and other Asian countries with similar economic structures.
TOP HIRERS
A lot of businesses, companies, and industries have been affected by the Coronavirus pandemic. The labor market has not been spared from the harsh realities that the spread of COVID-19 has now ushered in. Many workers have lost and are still losing their jobs. Perhaps, a likely reason for how largely COVID-19 is affecting jobs in Singapore and neighbouring countries in the South Asia is as a result of these countries' economic relations with China. CNBC, The Consumer News and Business Channel reports that Singapore is more vulnerable economically because her close trading partner, China, has not had it easy with the spread of the virus.
Already, the tourism and transports sectors are at its mortifying lowest ebb in Singapore and other countries of the world. People are not so likely to travel anymore and have been mandated either by government orders or a simple need to self-preserve, stay indoors, and to limit non-essential interactions to the barest minimum.
The government of Singapore, through its ministries have already taken steps to ensure that employees do not feel the full economic effect of the virus on businesses. As of 26 March 2020, the government set aside S$48.4 billion Resilience Budget to help businesses and households stay afloat while the pandemic persists. This is a Supplementary Budget that complements the Unity Budget presented on 18 February 2020.
Even with all of the government support, employees are still encouraged to look inwards and at the economy to find and create opportunities for themselves. Even as certain sectors have fallen apart as a result of the pandemic, there are businesses, companies, and industries that have recorded an increase in economic growth and market share. Employees should pitch their tents with these emerging winners from the global crisis. They are:
Statista reveals that 85% of Singapore's population are avoiding crowded places. This means that stores, religious institutions, tourist centers, commercial hubs are simply in a flaccid state now. Even though establishments are not physically open, they have been able to conduct operations digitally. Statistics report that people in Singapore are spending more on online shopping. Therefore, large businesses with digital presence are getting bigger and will be looking at expanding their customer base. These stores will need more customer relations persons to handle their phone lines, more drivers to deliver products, and more content to engage their customers on social media.
Digital Media and Entertainment and Video Conferencing Services
Due to lockdown and social distancing measures, persons no longer have access to traditional means of entertainment. However, the demand for entertainment is sky-rocketing, thereby necessitating a shift to digital media. Social Media applications like WhatsApp, Facebook, and WeChat are recording increases in usage. As an example, Kantar Group, a reputable consulting firm, reports that Chinese social media apps like WeChat and Weibo are experiencing a 58% increase in usage.
The success of this social media applications has created job opportunities for content creators and digital marketers. Persons who are capable of creating compelling content and can help brands market their products digitally are being hired by businesses and companies to help them stay relevant.
Hospitals and pharmacies are swamped at the moment because there's a surge in demand for medical services and pharmaceutical products. In the United States, huge pharmaceutical companies like Walgreens and CVS have opened about 70,000 new positions combined. Career websites in Singapore have openings for positions in pharmacies relating to data analysts, sales agents, sales promoters, and technicians, among others.
TOP NEEDED SKILLS FOR YOUNG GRADUATES
A time like this is very instructive to perceptive fresh graduates. It underscores the importance of self-development to meet up with global trends. Developing skills is necessary to help graduates develop. Given the fact that the world is facing a different reality than one, it faced a couple of months back; newer skills are necessary to help young ones develop. Here are some of the skills a young graduate should possess:
Young graduates should learn to first adapt to current realities. The world is not as you want it to be. Or the way you think it should be. The world is the way it is. Therefore, learning as much as you can from other disciplines is a way to go in the future.
Most businesses are beginning to discover that having a digital presence is essential. What has set successful businesses and failing businesses in the COVID era is their ability to leverage technology. Therefore, every organization is looking to get stronger as far as technological capacities go. Artificial Intelligence, Big Data, The Internet of Things, Augmented Reality are technologies that will only get accepted more in the future. It is time to get to learn about these technologies.
Data is responsible for the success of many huge corporations today. Learning to analyze data to use it to help companies meet the needs of their clients is a valuable skill. Don't sleep on it.
This simply means being informed. Young graduates will need to stay current as far as local and global affairs go. The market will favor those who can help companies in avoiding loopholes and helping them to stay strategically and globally relevant.
Digital and Coding skills
As companies are looking to transform digitally, the help of coders, programmers, and web developers will be needed. Coders are less likely to be out of jobs. Websites need them to run.
The ability to understand one's emotions and those around him indicates a high EQ. Persons with high EQ are well balanced and productive individuals. Who does not want productive workers?
RESKILLING FOR MID LEVEL EXECUTIVES
McKinsey Global Institute estimates that as many as 375 million workers would have to acquire new skills or switch occupations. This indicates that all types of workers should start considering reskilling lest they get swept by the tide of change. The above skills identified for young graduates are just as crucial for mid-level executives if they want to remain relevant.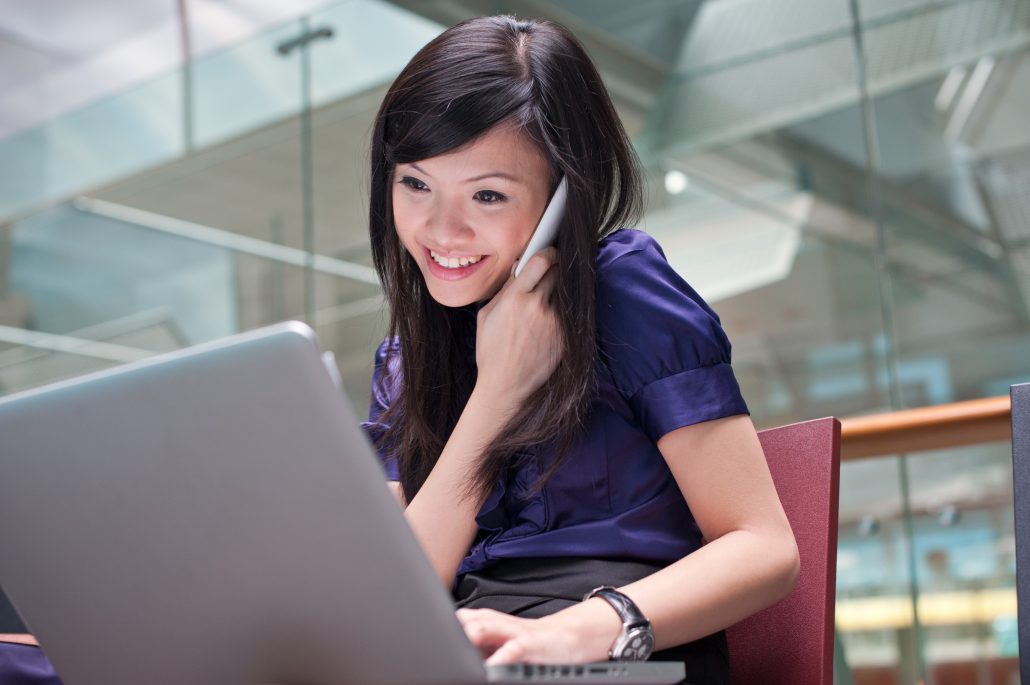 Customer relations, digital skills, coding, software programming, emotional intelligence, flexibility, digital marketing are skills all necessary to be globally relevant.
An important factor to consider when reskilling is identifying where the new destination is. An executive at a pharmaceutical company that is preparing to go digital must focus more on honing digital skills. He must start to pay attention to becoming aware of how these technologies work and what he might be able to contribute to help his organization use these technologies efficiently. Mid-level executives are suited for analyzing data as a result of their experience. They are better able to identify data that will get customers and clients closer.
Identify a new destination. Learn the skills necessary to succeed at this new destination. Set a period for getting these skills. Be relevant.
Workforce Singapore (WSG) is helping mid-level executives reskill and stay relevant in this difficult time. They have professional programs taught by career coaches to help persons gain these skills faster. Mycareersfuture (Singapore) also offers opportunities to persons in Singapore who are looking to start new jobs.
THE FUTURE WORKPLACE
Singapore is a developed country. By inference, the future of work in Singapore is consistent with globalization and big-tech bringing shifts in workplace culture. Artificial Intelligence is threatening to make complete automation a reality with the help of other technologies. Nonetheless, there is still one job too many for those who are willing to learn fast. A report by the World Economic Forum indicates that 75 million jobs may be displaced with complete automation but also that 133 million new jobs may also emerge.
The future has always been hard to ascertain. However, there are strong possibilities that should not be ignored. For instance, the concept of having traditional brick-and-mortar stores and offices seems to be overrated. Workers have been working remotely from home and have done so efficiently. It is expected that even after the virus, many companies will still choose to operate remotely.
Whatever the future brings, the workers who adapt will remain the most relevant. So, what to take away? Adapt.
—End—
https://wisenetasia.com/wp-content/uploads/2020/07/Article-Post-Covid-Job-Market-Opportunities-in-SG-e1593876687301.png
533
800
Diron Chua
https://wisenetasia.com/wp-content/uploads/2021/05/Logo-232-x-82-e1620661363308.png
Diron Chua
2020-07-14 15:03:56
2020-08-31 08:39:23
Post Covid-19 Job Market Opportunities in Singapore