Singapore Raffles Hospital Nursing Seminar
On 18 Nov 2017, a Nursing Seminar was organized by Singapore Raffles Medical Group in Chongqing Sheraton Hotel. More than 300 nurses attended the Seminar.  At the Seminar, the experienced nursing team from Singapore Raffles Hospital shared on Professional Development in Nursing and Nursing Transformation. The Deputy Director of Inpatient Operations also gave an introduction of the Raffles Medical Group and a brief insight of the Chongqing Raffles International Hospital which is going to start operations in 2nd half of 2018.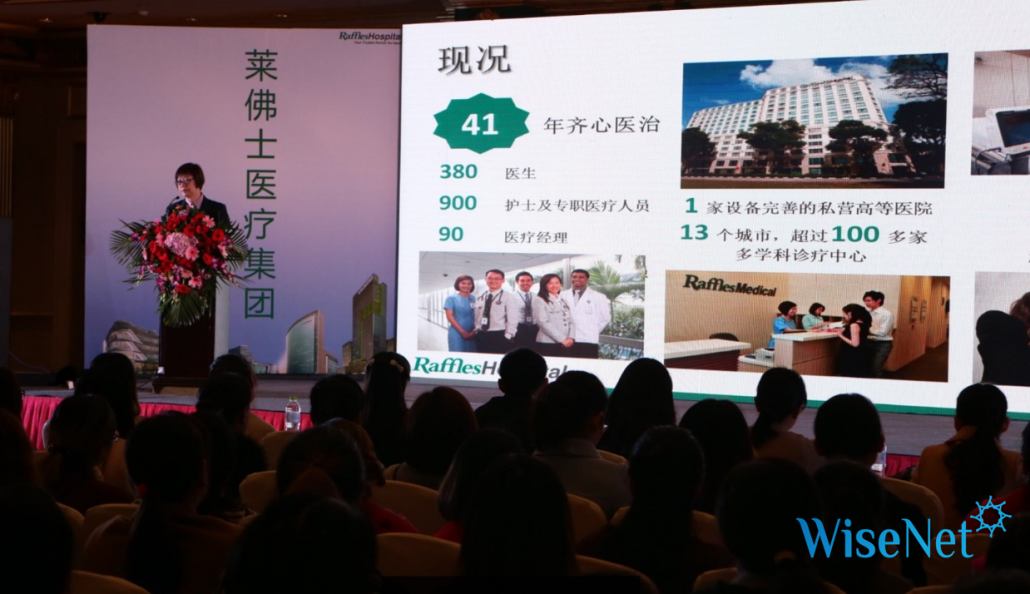 Participants attending the seminar listened earnestly throughout the 3-hour seminar and expressed keen interest to join the Chongqing Raffles International hospital when it opens.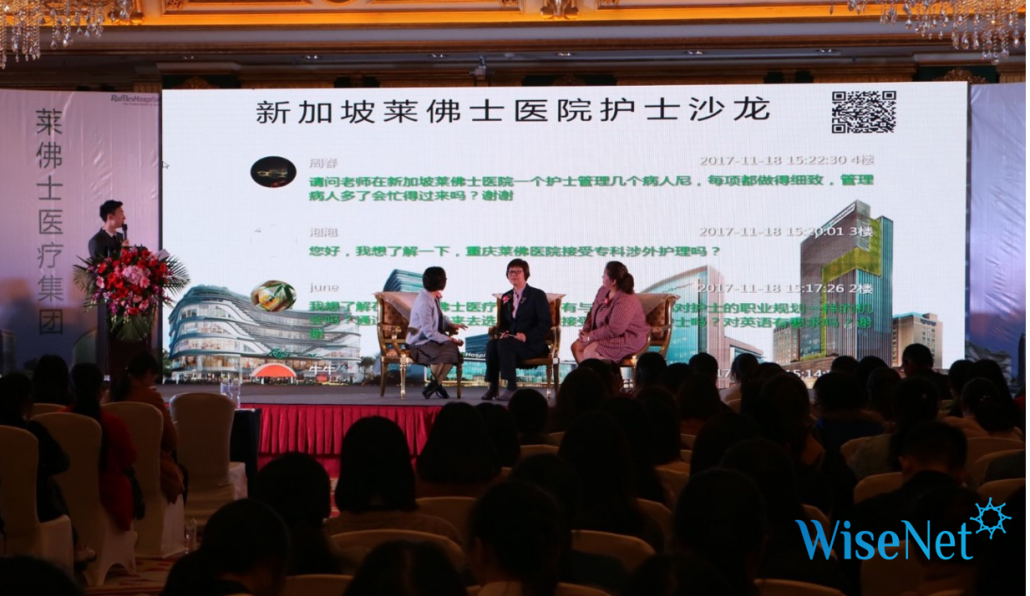 During the Q&A session, they asked questions about joining the hospital. At the tea-break, they surrounded and expressed great enthusiasm in communicating with the Raffles nursing team.
Being the co-organiser and the Project Manager of this event, Wisenet Asia is delighted to see the great success of this nursing seminar.
Raffles Medical Group is one of the many Singapore companies who are establishing their footprints in Chongqing. Under the Chongqing Connectivity Initiative (CCI), more and more Singapore companies are going to Chongqing. Located in the upper reaches of the Yangtze River in Western China, Chongqing is a key city which links China's Silk Road Economic Belt and the 21st Century Maritime Silk Road strategies.
Also amidst this background of increased business activities between Singapore and Chongqing, Wisenet Asia has established its branch office in Chongqing, with the objective of serving the human resources needs of Singapore companies entering Chongqing or China companies establishing their presence in Singapore. Wisenet Asia is a total HR solutions provider offering a wide range of customised services in headhunting, Talent e-Management, Talent Transition, Talent Development, etc.
For the Singapore Raffles Hospital Nursing Seminar held in Chongqing on 18 November 2017, Wisenet Asia played the key role in managing this project on behalf of Raffles Medical Group, starting from conceptualizing the event, managing the project from planning, co-ordination, implementation, setup and on-site management on the day of event. Wisenet Asia understands the needs, international standards and quality requirements of our client and is able to pull together resources to ensure a successful running of the event.
https://wisenetasia.com/wp-content/uploads/2017/12/Picture1.png
1125
1688
Diron Chua
https://wisenetasia.com/wp-content/uploads/2021/05/Logo-232-x-82-e1620661363308.png
Diron Chua
2017-12-05 13:16:29
2018-04-10 02:08:23
Singapore Raffles Hospital Nursing Seminar