Chongqing: A Growing Career Destination to Explore
Why you should consider career opportunities in Chongqing
Positioned at the confluence of Asia's economic markets, Chongqing is the largest of China's four municipalities. What's more, it has seen a year-on-year double digit GDP of 11% reflecting its rapid growth and development.
A vibrant and unique city
Touted as the world's fastest growing tourism city according to the World Travel & Tourism Council, Chongqing is the gateway to the stunning Three Gorges reservoir and home to alluring valleys.[1] Its location in the Sichuan region also makes it a great place to enjoy simmering hotpot dishes. Thrill-seekers can expect the American-owned Six Flags amusement park franchise to open an adrenaline-pumping space here in 2020.[2]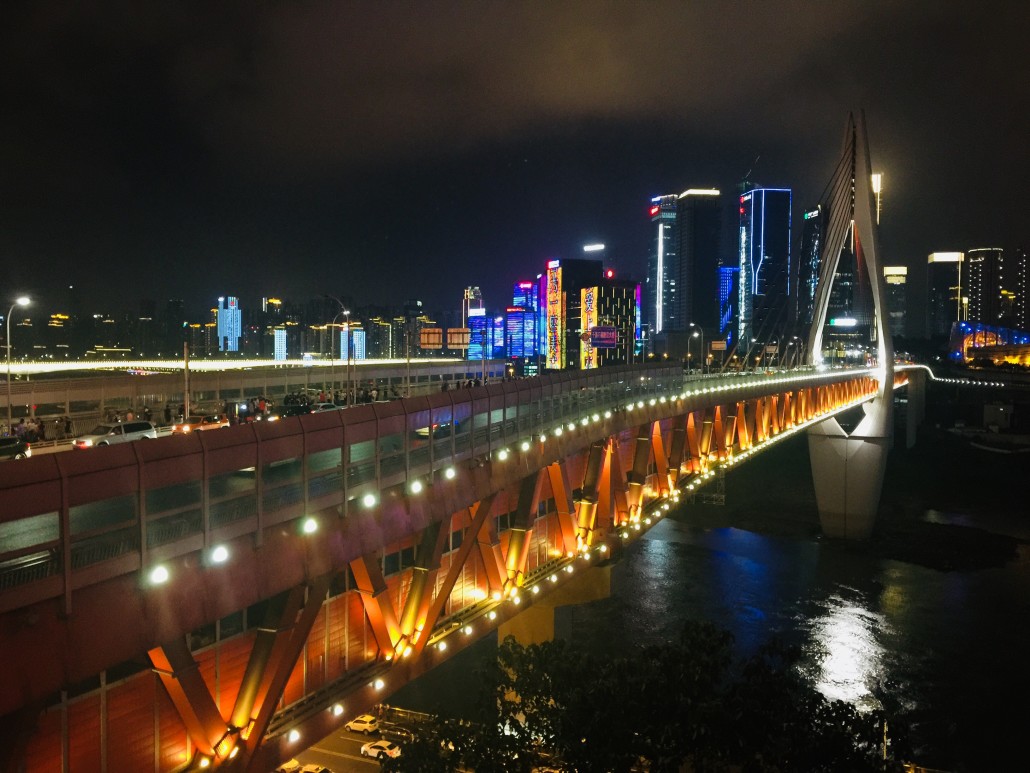 The Chongqing region is identified as one of the focuses under China's 13th Five-Year Plan (2016-2020) for socioeconomic development, with a mandate for greater urbanization and connectivity by strengthening its shipping centers in the Yangtze River, the longest river in Asia.
Chongqing is a key inland transportation hub for the Belt and Road Initiative which connects Western/Southeast Asia, Africa and Europe. The recent Belt & Road Chongqing Brand Expo 2018 drawing 20,000 visitors highlighted the city's auspicious position as the intersection of the Silk Road Economic Belt, Indo-China Peninsula Economic Corridor and Yangtze River Economic Belt.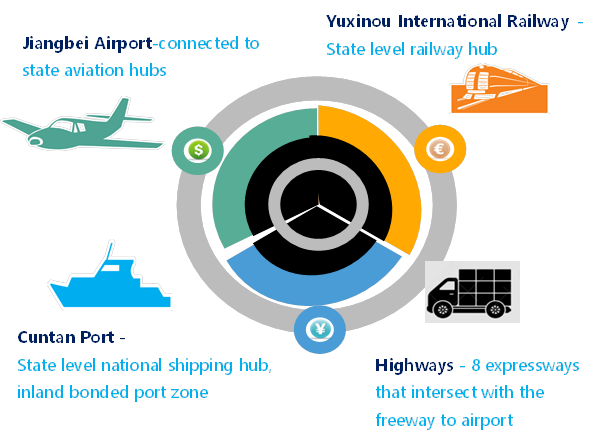 Transport options abound with Jiang-bei International Airport located in the heart of the city, over 150 trains passing through daily to connect major cities like Beijing and Shanghai, and 6 easily navigable subway lines linking Chongqing's 9 districts, just to name a few. The huge investment in connectivity here has, in turn, attracted investment from other cities in China.[3]
Establishing a career in Asia's largest smart city
Primed to be Asia's largest smart city and also China's pilot city to apply Big Data Intelligence by 2020, Chongqing hosted the Smart China Expo in 2018 which welcomed key personalities in business and tech such as Alibaba's Jack Ma and Tencent's Pony Ma.[4] Recently, Alibaba partnered with a local bank to develop financial service apps and Tencent announced its 1,000-strong workforce in the city, an increase from the previous figure of 400.[5] The presence of these MNCs here is testament to the growth potential of Chongqing—you certainly want to get on board this wave of progress!
 Incentives for talents
Career opportunities are impressive as the local government seeks to attract worldwide talents. The launch of the Hongyan Talent Plan in 2017 is a major factor: it offers monetary incentives based on industry classification, services around investment and financing, eligibility for resident visa and household status, medical services and more.
Eligible talents (those who meet skillset requirements and sign an employment contract of a minimum of 3 years in Chongqing) can apply for the Chongqing Talent Service Card. This helps with household registration based on the available range of accommodation selections in expat-preferred areas, residential visa privileges, finding employment for spouse/children, schooling privileges and preferential medical arrangements. Entrepreneurs are also given support via tech initiatives, project financing, loan subsidies and more.
Those with children or looking to start a family can choose from a good variety of established international schools catering to ages from nursery to tertiary. Medical care is also just a ring away with most major serviced apartments having 24-hour call services with doctors on standby.
Achieving success
Adapting to life in Chongqing is easier than imagined with the availability of expat support networks and activities. These might include café meetups to get to know fellow expats in a relaxed setting, or even marathon races, seminars and conventions.[6]
Whether you're a first-timer or a seasoned expat, keep an open mind and be willing to explore. Get rid of any preconceptions you may have and you might learn something new along the way!
In terms of business etiquette which can be delicate in Chinese tradition, here are some tips to follow:[7]
关系 (guānxì) or strong relationships is particularly important in China—this may involve several meetups which could involve informal lunches/dinners to achieve your objective
If you are new, it helps to have an intermediary as most Chinese don't conduct business with people they don't know
Small talk is common and expected before meetings, instead of just getting to the point
Maintain composure and avoid strong displays of emotion, as losing and gaining 'face' is a key Chinese concept
Enter meeting rooms in order of seniority; the person entering first is usually the head
'Yes' doesn't always mean yes, and 'no' is only said in private
With practice and over time, these customs will naturally come to you.
With a plan dedicated to attracting world-class talents to this lively city brimming with opportunity, Chongqing is definitely a place you should consider for your next career move!
–End–
Sources:
[1] Source: https://edition.cnn.com/travel/article/chongqing-china-tourism/index.html
[2] Source: https://investors.sixflags.com/news-and-events/press-releases/2018/04-24-2018-213034885
[3] Source: https://www.internations.org/chongqing-expats/guide/working-in-chongqing-18651
[4] Source: http://en.people.cn/n3/2018/0830/c90000-9495761.html; https://www.prnewswire.com/news-releases/chongqing-to-host-smart-china-expo-boosting-development-of-big-data-technology-300699414.html
[5] Source: https://asia.nikkei.com/Business/Business-Trends/China-s-top-tech-flocks-to-inland-cities-to-develop-AI
[6] Source: http://www.cqexpat.com/
[7] Source: https://www.todaytranslations.com/doing-business-in-china; https://www.cnbc.com/2017/06/27/etiquette-tips-for-doing-business-in-china.html; https://cnbusinessforum.com/chinese-business-etiquette-101-business-china/
https://wisenetasia.com/wp-content/uploads/2019/02/Article-CGQ-Growing-Career.png
1125
1690
Diron Chua
https://wisenetasia.com/wp-content/uploads/2021/05/Logo-232-x-82-e1620661363308.png
Diron Chua
2019-02-07 15:44:37
2019-02-07 16:35:12
Chongqing: A Growing Career Destination to Explore