Business Matching is provided as a value added service under the Chongqing Connectivity Initiative, part of the larger Belt and Road Initiative
Business matching connects state owned and private companies in Western China with potential business partners in other countries. WiseNet Asia's has a comprehensive system in screening partners.  In depth analysis and risks assessments are carried out throughout the process to ensure the interest of all parties are protected.
Our executive search services are a seamless compliment to business matching. Cross border business collaborations working across different cultures will require lead talents with global experience.
WiseNet's Business Matching Services consist of the program streams below: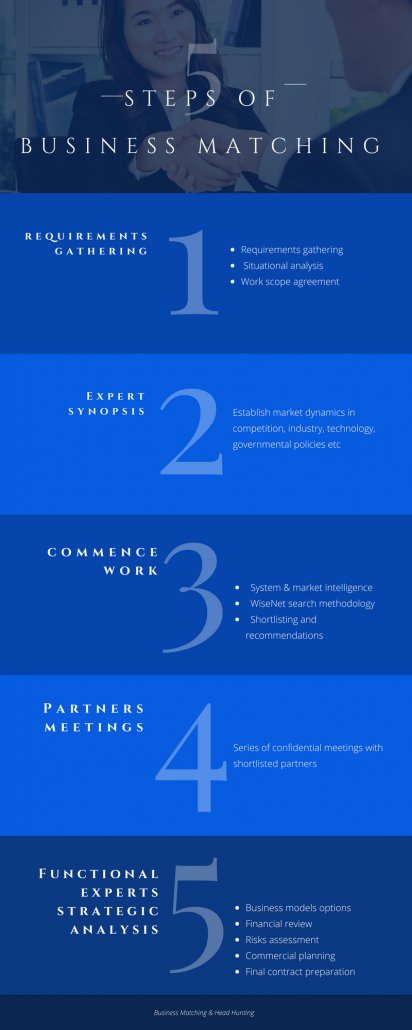 WiseNet's business matching activities consist of public events and private confidential matchings.  Every business case is unique.  Each standard procedures will need to be complimented by creative solutions for the best outcomes.
View business matching events:  http://wisenetasia.com/category/events/

Wesley Hui
Founder
WeChat ID:  WiseNetAsia
+65 9661 9473
+65 6238 0982